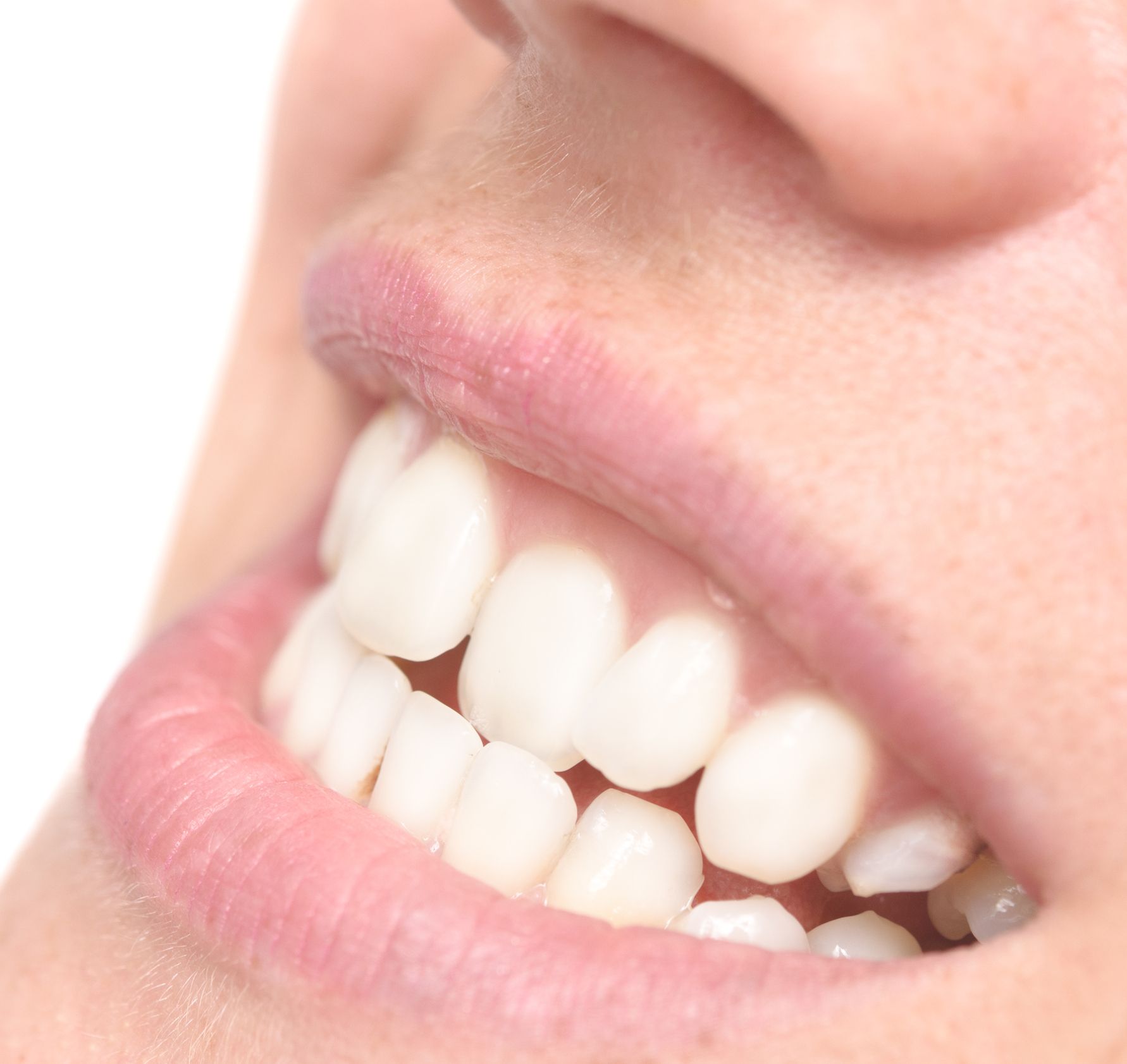 There are many cosmetic flaws that can compromise the appearance of the smile. One common area of concern is alignment problems. Few patients have the set of straight, symmetrical teeth they desire.
One of the most common types of misalignment problems is a jutted tooth. Jutted teeth stick out further than adjacent teeth, so they appear to sit on an entirely different plane. Jutted teeth make the smile look uneven and off balance, and can interfere with oral functions.
Dr. Gary Herskovits offers a range of cosmetic dentistry treatments that enhance the beauty of the smile by addressing common aesthetic flaws, including jutted teeth. Here, patients can learn more about the treatments for jutted teeth available at our Brooklyn, NY cosmetic dentistry practice.
Porcelain Veneers
When aesthetic flaws affect the smile, porcelain veneers are typically the first cosmetic treatment that we consider. Porcelain veneers cover the entire facial surface of treated teeth, so they conceal a wide range of blemishes, including chips, cracks, stains, and discoloration.
Prior to placing porcelain veneers, we remove a thin layer of tooth enamel. By removing a small portion of tooth enamel, we can ensure that the veneers line up properly with adjacent teeth, which makes them a great treatment option for patients looking to treat jutted teeth and create a straighter, more symmetrical smile. The average porcelain veneers treatment requires just two dental appointments, so in a matter of weeks we can makeover the smile.
Porcelain Crowns
Porcelain crowns are dental restorations that sit on top of the natural tooth, to cover the crown on all sides. Porcelain crowns require that the teeth be reshaped significantly, so they are typically used to strengthen and restore teeth that have been damaged by injury or decay.
However, crowns can also improve the appearance of the tooth. In the case of jutted teeth, porcelain crowns may be ideal. During porcelain crowns treatment, damaged or flawed tooth enamel is removed, leaving just the pulp and roots of the tooth. By reshaping the tooth and placing a dental crown we can ensure that nearly any tooth sits in line with adjacent teeth, rather than jutting out and interfering with the function and beauty of the smile.
Invisalign®
Before treating jutted teeth, it is important to consider what is causing the teeth to stick out, and how severe those issues are. If multiple alignment problems are present, it may not be appropriate to mask jutted teeth with veneers or a crown. Some patients require orthodontic treatment to ensure that the teeth and jaw are properly aligned.
Rather than wearing traditional braces, patients can opt for Invisalign® treatment. Invisalign® is a metal-free system that progresses patients through a series of clear, plastic aligners. Invisalign® gradually improves the position of the teeth in a manner that is far more discreet, comfortable, and convenient than traditional braces.
Schedule an Appointment
If the appearance of your smile is compromised by jutted teeth, it is time to consider cosmetic dentistry treatment with Dr. Gary Herskovits. Dr. Herskovits offers a range of cosmetic dentistry treatments that can address jutted teeth to provide straighter, more symmetrical teeth. If you'd like to learn which of these treatments may be most appropriate for your unique situation, schedule an appointment at your earliest convenience.
Related to This