Dental implants are one of the most popular methods of tooth replacement. Because these small metal posts take the place of lost tooth roots, implants provide unparalleled support for your restoration and can also protect your oral health. However, if you are considering implants, you may be intimidated by the recovery process. Fortunately, Dr. Gary Herskovits offers immediate-loading dental implants at our Brooklyn, New York, practice. After he surgically places your implant posts, Dr. Herskovits can attach a restoration on the same day. Because our doctor has been trained in all areas of implant dentistry, your entire treatment will take place in one convenient location.
Are You a Candidate for Immediate-loading Dental Implants?
If you are missing one or more teeth, you may be a candidate for immediate-loading dental implants. To receive implants, your jawbone must be strong enough to support the posts. Unfortunately, if you have been missing teeth for some time, your jaw may have started to recede. A bone grafting procedure can restore lost tissue, creating a strong base for implants. At the same time, immediate-loading implants can be placed in a way that minimizes their impact on the jaw so in some cases, they can eliminate the need for bone grafting.
If you have been missing teeth for some time, choosing immediate-loading implants can often eliminate the need for bone grafting.
Before recommending implants, Dr. Herskovits will also consider your overall physical and oral health. For example, if you have gum disease, it may eventually lead to gum recession and implant failure.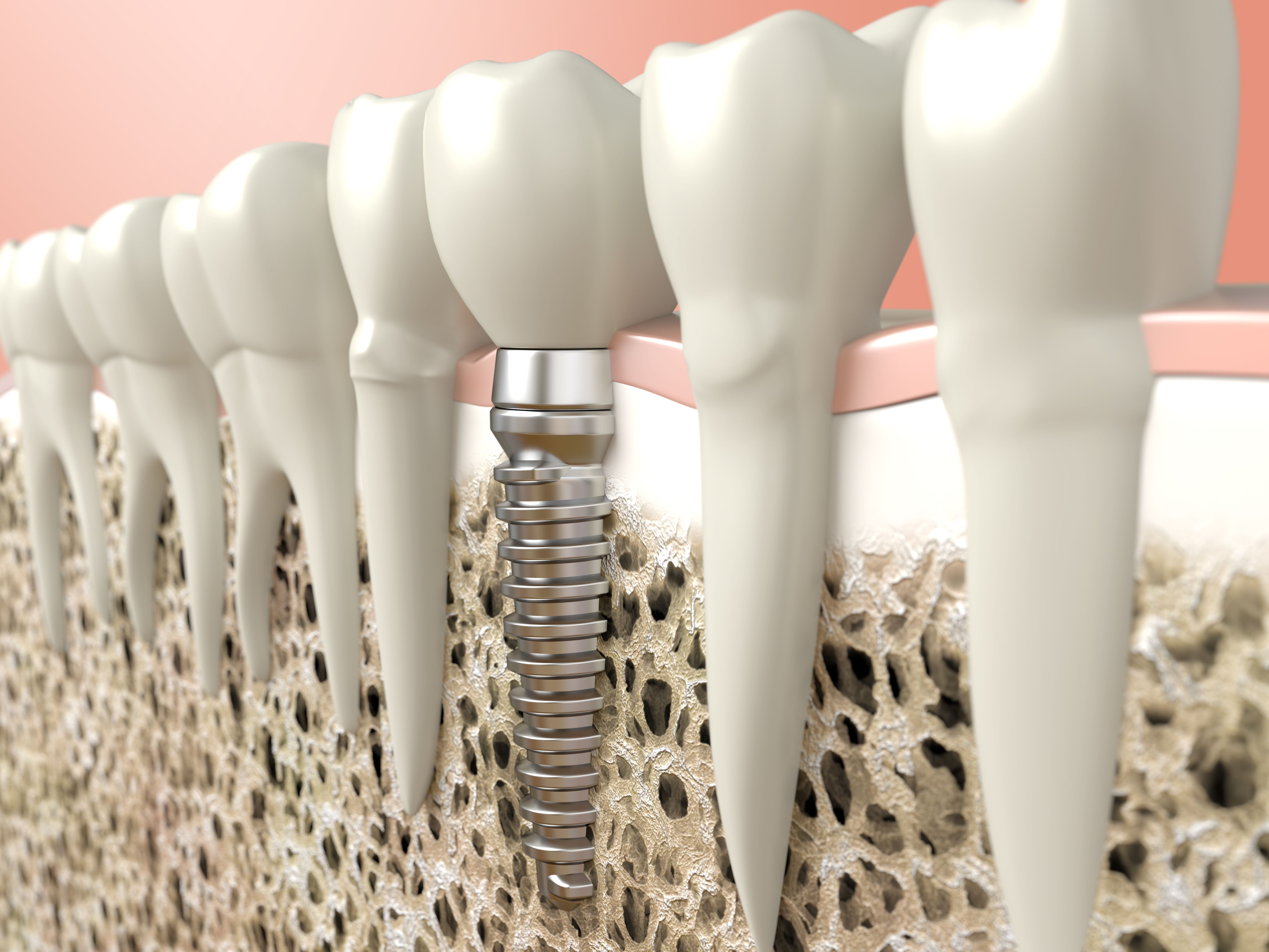 The Immediate-load Implant Procedure
If you qualify for immediate-loading implants, Dr. Herskovits will plan the surgery using x-rays and scans. To begin the procedure, he will completely numb your gums and jaw. We also offer additional sedation, if needed, to help your relax. Next, your doctor will place one or more implant posts in your jaw depending on whether you are receiving a crown, bridge, or full denture.
Immediately after your surgery, Dr. Herskovits will attach a custom-designed temporary or permanent restoration to your implants. The prosthetic will remain firmly secured while you are healing over the next four to six months. Once healing is complete and the implants have fused with the bone, temporary restorations will be replaced with the permanent prosthetic.
Improved Convenience and Other Benefits
All types of implant-supported crowns, bridges, and dentures offer important benefits over traditional restorations. They are more secure, so they will not slip around while you are eating or speaking, and you will not typically have any restrictions on your diet. Implant-supported restorations also look more realistic and do not require alteration of your nearby teeth. Lastly, they can actually prevent your jawbone from receding which can lead to further tooth loss.
Immediate-loading implants offer additional, unique benefits. Traditional implants generally require months of recovery before your dentist can attach a restoration. In contrast, with immediate implants, even your temporary restoration will function almost exactly like natural teeth. Additionally, this type of implants often does not require bone grafting.
Explore Immediate Restoration
To find out if you are a candidate for immediate-loading dental implants, contact Brooklyn Smile today.